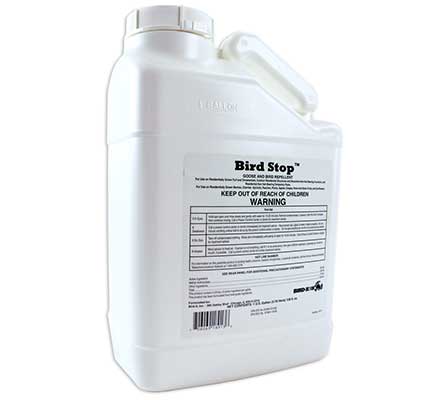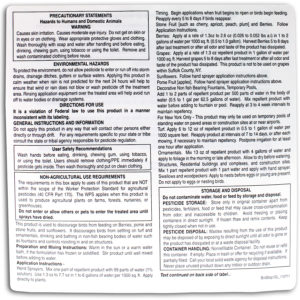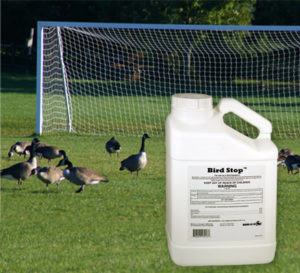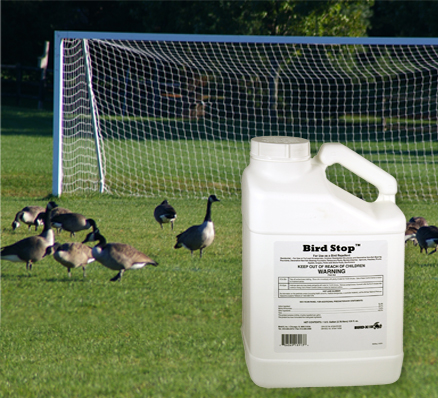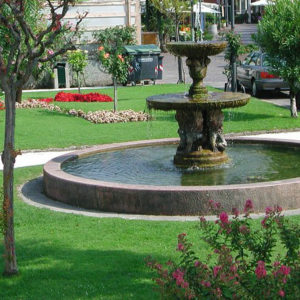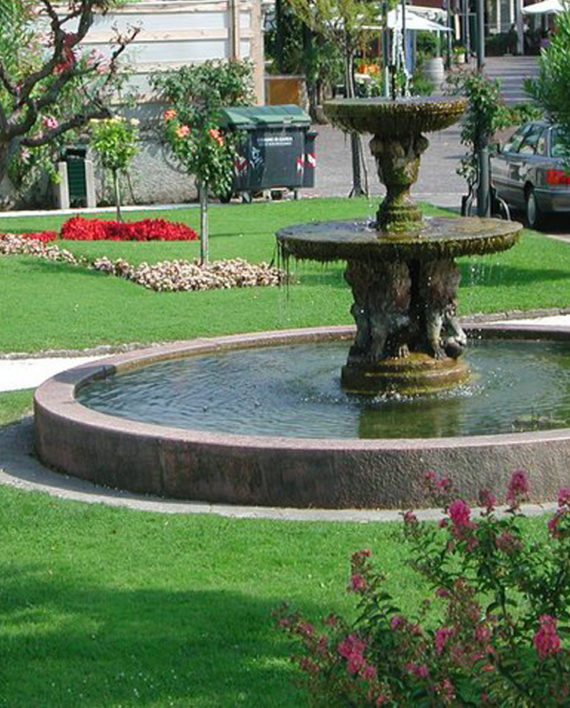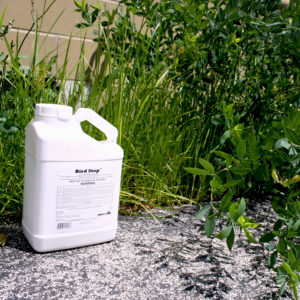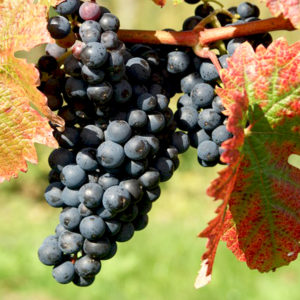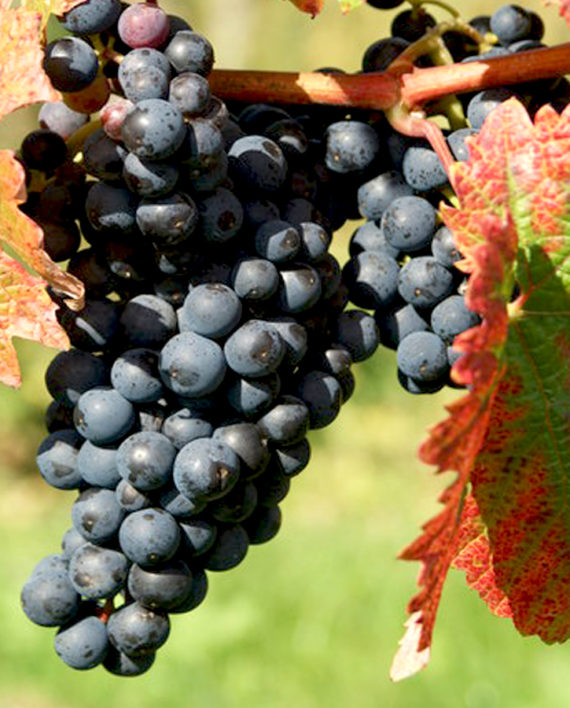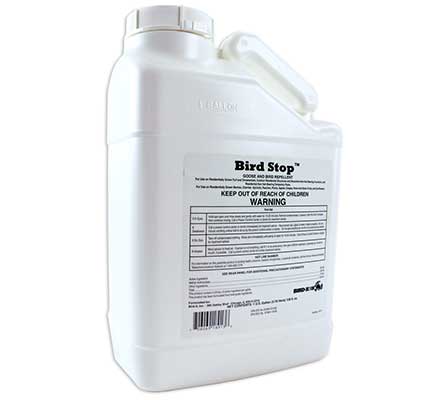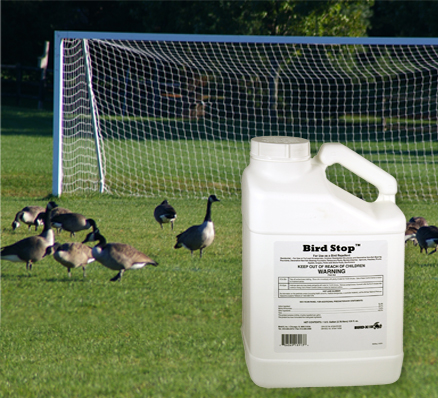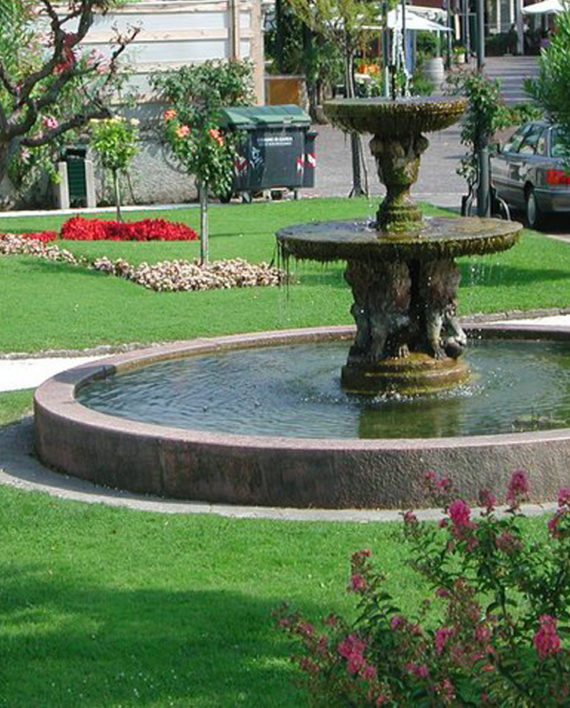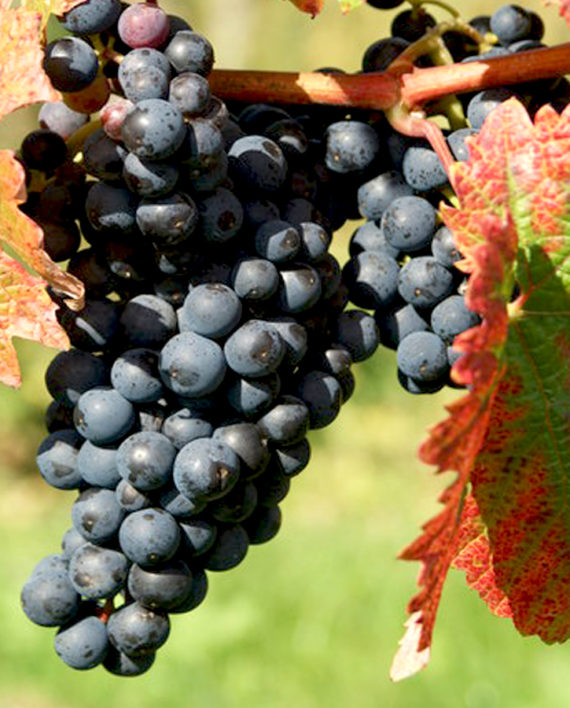 Bird Stop
$122.75

  Food-Grade Bird Aversion Liquid

  Completely Invisible Layer of Protection

  Reduces Bird Damage

  Inexpensive, Proven SolutionBEST-SELLING
 Bird Stop
®
liquid creates an invisible barrier that irritates birds' trigeminal systems (similar to our sense of smell), for a
harmless but potent effect
. Directly apply to surfaces by painting or spraying liquid to repel birds from feeding, loitering, & landing.
NET WEIGHT: 1 Gallon Concentrate (3.78L)
Additional information
| | |
| --- | --- |
| Weight | 10 lbs |
| Dimensions | 7 x 5 x 12 in |
Details
Quality Guarantee
Guaranteed to be manufactured to specifications & free from defect at the time of purchase.
Active ingredient is methylanthranilate (bitter, smelly derivative of concord grapes)
Has a taste & smell that birds avoid – irritates their trigeminal systems
Liquid can be painted or sprayed onto surfaces such as grass, turf, crops, & structures
Birds leave the treated area for a better food source
Often, a single application brings permanent success – after 2 to 3 applications, even stubborn birds learn not to return
Safe on berries, cherries, sunflowers, grapes, peaches, apples, pears, & others
Lawns & turf, ornamental plants, non-fish bearing fountains & pools
Sidewalks, pavement, rooftops, & more
NET WEIGHT: 1 Gallon Concentrate (3.78L)
Applications
Recommended for use on outdoor surfaces. Mixes with water, depending on application.
Effectively Repels:
Ideal For Use At:

Lawns & Turf
Facilities & Corporate Grounds
Berries, Cherries, & Fruit Trees
Corn, Oats, & Sunflowers
Parking Lots & Driveways
Public Parks & Beaches
Rooftops, Walls & Siding
Orchards & Vineyards
Trees & Shrubs
Bridges & Boat Docks
Non-Fish Bearing Fountains & Water
Statues & Structures
Download the Bird Stop Instructions for more information about applications & coverage.
Benefits
Reduce damage to crops and increase harvest revenues
Save parks, yards, corporate grounds, fields, ponds, turf, etc. from bird damage
Protect landscaping & property from corrosive droppings
Reduce health and liability risks associated with pest bird infestation
Prevent the spread of diseases, such as West Nile, Salmonella & E. Coli
Increase/maintain property aesthetics
Decrease nuisance for residents, workers, & customers
Add & Combine
For maximum, sustained success in your bird control efforts, a synergistic approach is recommended. We often recommend companion products – combining sonic repellent devices with visual scares or scent & taste aversions. This kind of multi-sensory attack is extremely effective in deterring pest birds from an area permanently.
Specs
Dimensions: 7″ x 5″ x 12″
Weight: 10 lbs
EPA "reduced risk"
Biodegradable
Developed with USDA assistance
Chemical Family: Organic