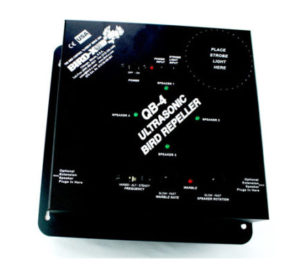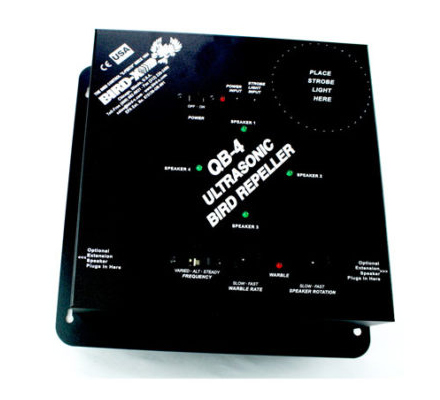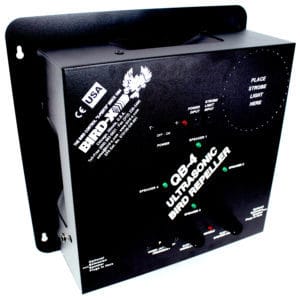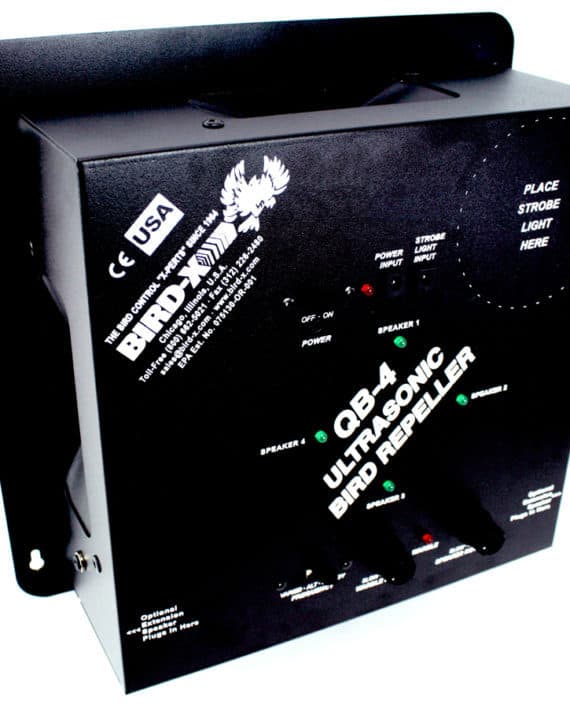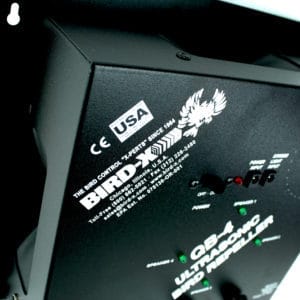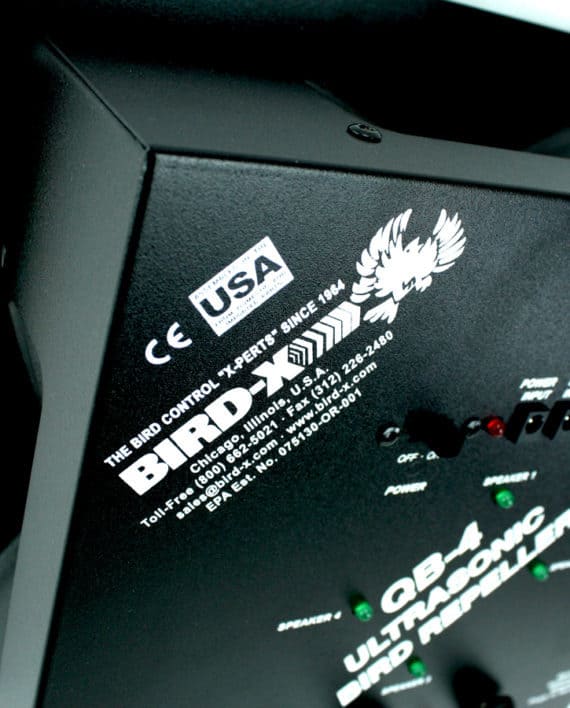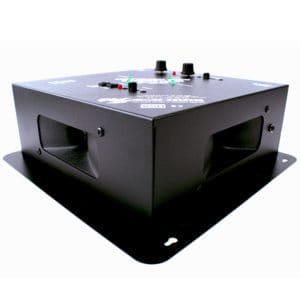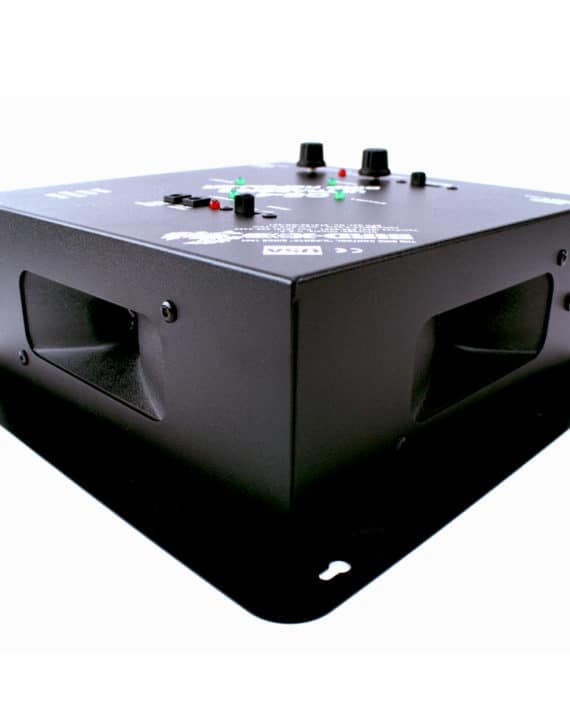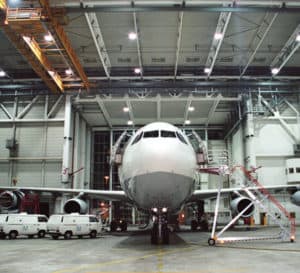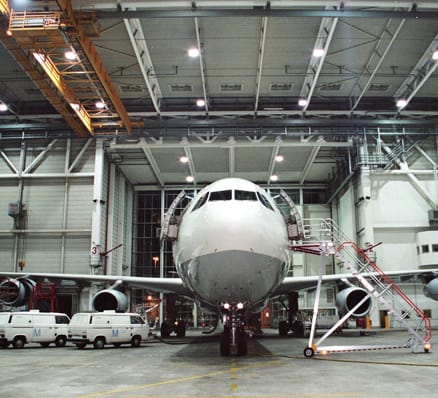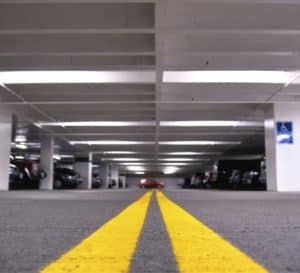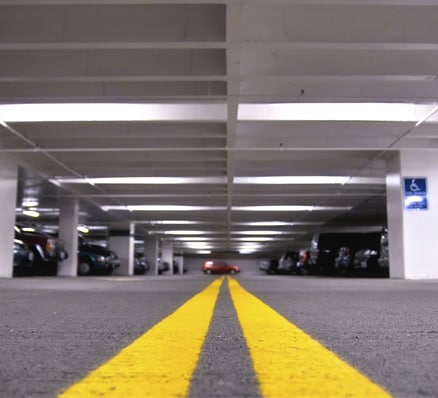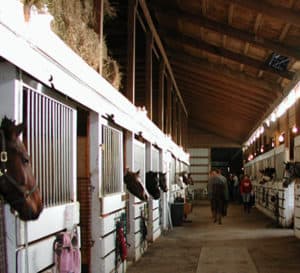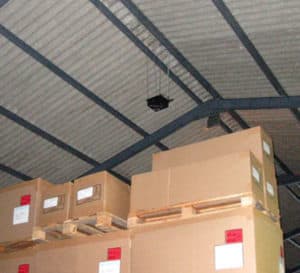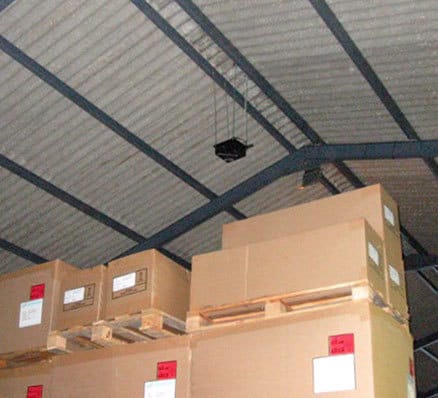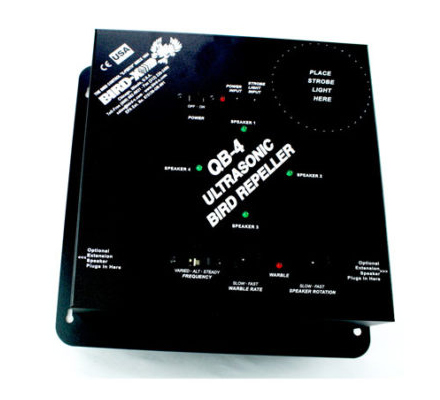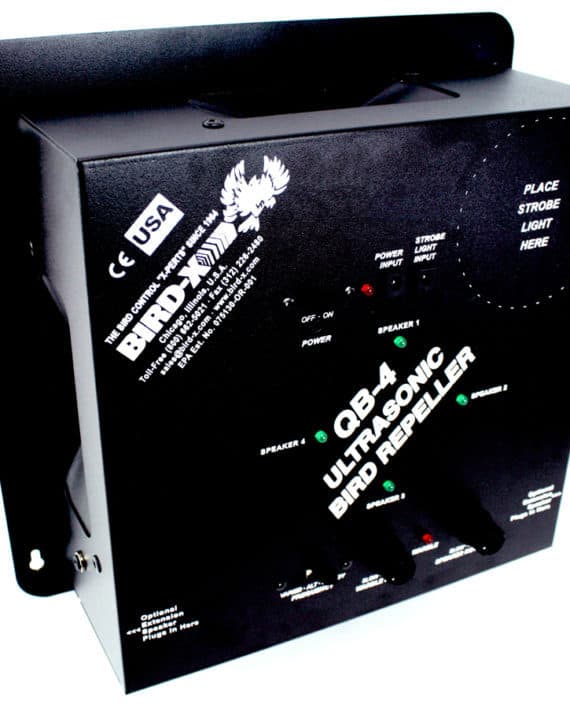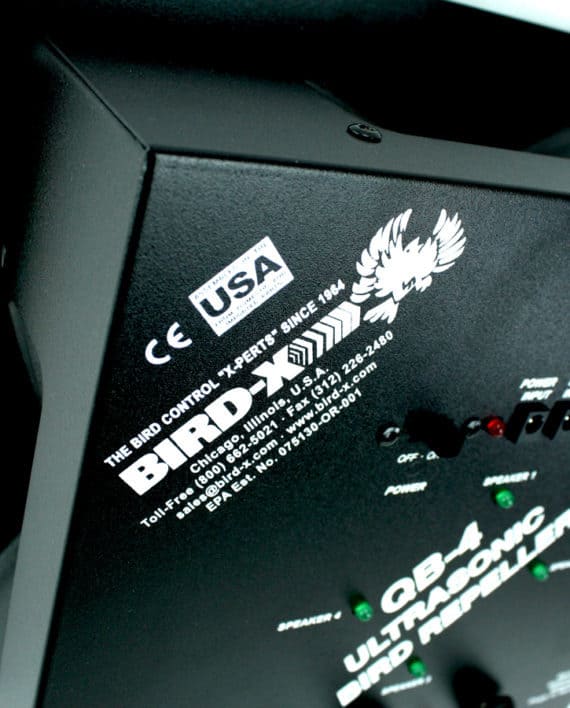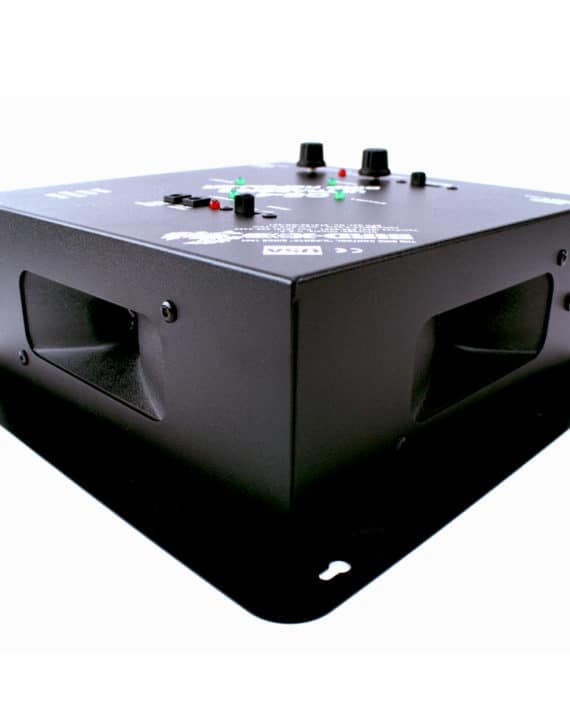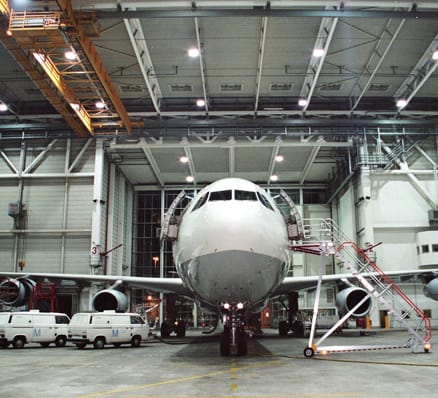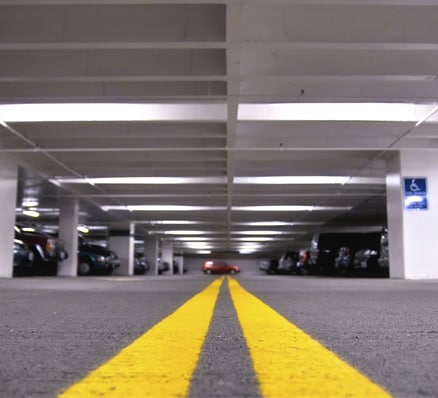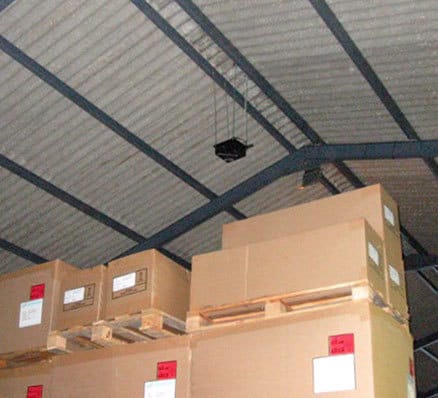 QuadBlaster QB-4
$556.75 – $576.75

  BEST SELLING Ultrasonic Bird Control System

  For Enclosed and Semi-Enclosed Areas

  "Silent-to-Humans" Audio Attack

  Money-Back Guarantee


Installation was simple and quick.
 We have not had birds in our hangar since we installed the QuadBlaster units. You have a really great product and the service/tech support was outstanding. 
–
Jerry H. from Owis Head, ME 

 Great results as there is no more constant cleaning of the terrible mess they constantly left behind or removing the birds which used to fly into the building itself. –James S. from Sydney, Australia 
IN STOCK – AVAILABLE IMMEDIATELY! 
Our most popular & most trusted ultrasonic bird repeller – emits sounds designed to disorient, intimidate, & confuse pest birds to quickly scare them away from the treated area. Birds will not linger while exposed to this sound!
This industry favorite is used worldwide, protecting facilities from damage & liability. Bird-X provides bird control solutions for hundreds of top-tier corporate clients including: UPS, Boeing, Coca-Cola, American Airlines, Wrigley Field, US Air Force, Army, Navy, & many more.
NOW $556.75

Additional information
| | |
| --- | --- |
| Weight | N/A |
| Dimensions | N/A |
| QuadBlaster QB-4 Versions | QB-4 110v, QB-4 220v, QB-4 240v UK Style |
Details
Backed by our 30 Day Electronics Performance Satisfaction Guarantee AND our 6 Month Manufacturer's Warranty Against Material Defects.
Birds will not linger while exposed to this sound! The sounds are designed to confuse, disorient & intimidate pest birds to quickly scare them away from the effective area.
Ultrasonic repeller – sound waves that humans can't hear, but birds hate!
Designed for use indoors or in semi-enclosed spaces
Automated sound system uses four internal speakers to emit high frequency sound waves
Easy to install, low-profile solution with solid steel construction
Electronic oscillator tuned at 20kHz
Safe and humane
Covers up to 6,500 sq. ft.
Applications
Recommended for use in indoor & semi-enclosed areas. Effective coverage up to 6,500 sq. ft.
Effectively Repels:
Ideal For Use At:

Indoor or Semi-Enclosed Areas
Warehouses, Plants, & Factories
Hangers, Railroad Sidings, Boat Houses
Parking Garages & Lots
Tunnels, Underpasses, Breezeways
Barns, Sheds, & Storage Buildings
Loading Docks & Car Washes
Warehouses & Manufacturing Facilities
Infrastructure & Transportation
Any large area with a bird infestation
Ultrasonic frequencies do not penetrate through solid walls or objects. Place unit where you can achieve maximum coverage. 
If you need to extend coverage into a separate confined area,
an
extension speaker
can take the output from one of the built-in speakers & transfer it instead to another location (limited to 2 speakers).
Benefits
Cut recurring cleanup & repair costs
Protect buildings, equipment & vehicles from corrosive bird droppings
Reduce health & liability risks associated with pest bird infestation
Prevent the spread of diseases, such as West Nile, Salmonella, E. Coli, Histoplasmosis & even rabies (found in bats)
Avoid government & safety inspection failures
Increase/maintain property aesthetics
Decrease nuisance for residents, workers, & customers
Add & Combine
For maximum, sustained success in your bird control efforts, a synergistic approach is recommended. Synergy is the interaction of two or more forces producing a combined effect that is greater than the sum of their individual effects. We often recommend companion products – combining sonic repellent devices with visual scares or scent & taste aversions. This kind of multi-sensory attack is extremely effective in deterring pest birds from an area permanently. 
Specs
Dimensions: QB-4 12" x 12" x 4"
Box dimensions: 15″ x 15″ x 7″ / 8 lbs
Coverage: Up to 6,500 sq. ft.
Voltage / Power Input: 12 VDC from 115v AC/60 Hz or 220v AC/50 Hz
110v, 220v and 240v cords are 6 ft
Power Consumption: Less than 10 watts
Ultrasound Output: 85-90dB at 1 Meter, 20kHz
Compliance: QB-4 unit and supply power source are UL & CE listed
EPA Est. 075130-OR-001
Proudly Made in the USA
Please note 240v adapter option – UK style pins only. Unit will work with locally sourced 12v/240v adapters. Please contact customer service for other options.
Download the QuadBlaster QB-4 Instructions