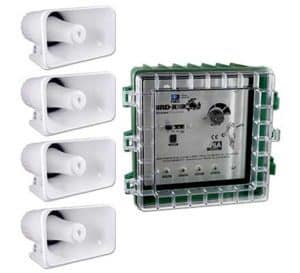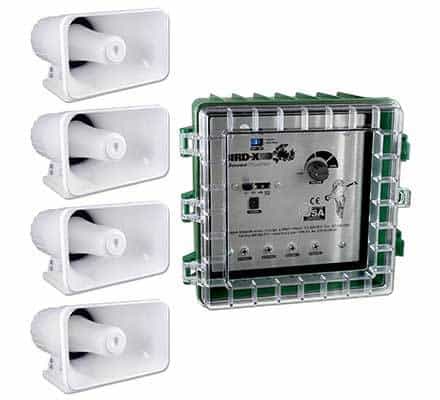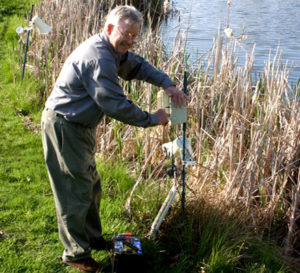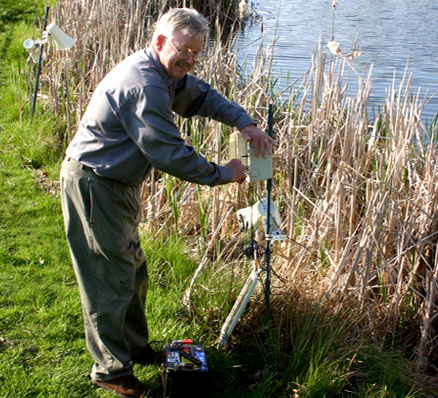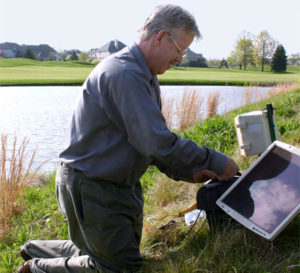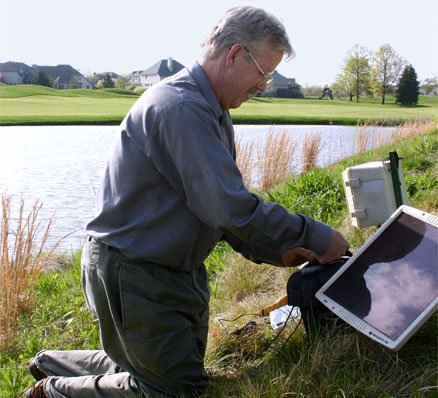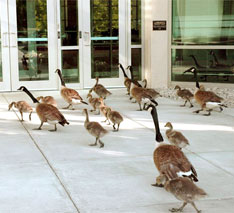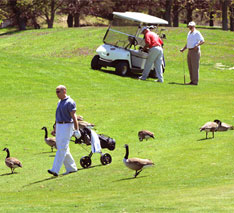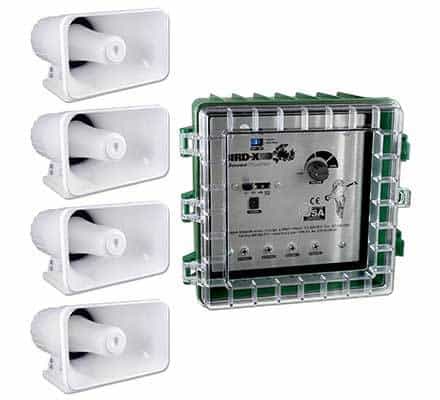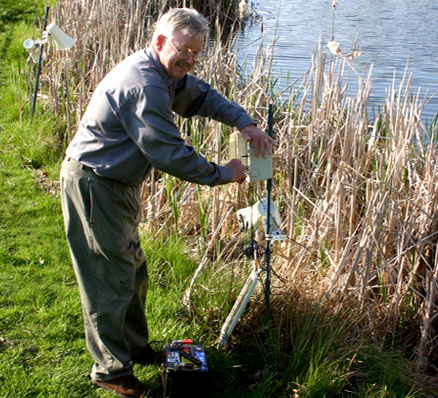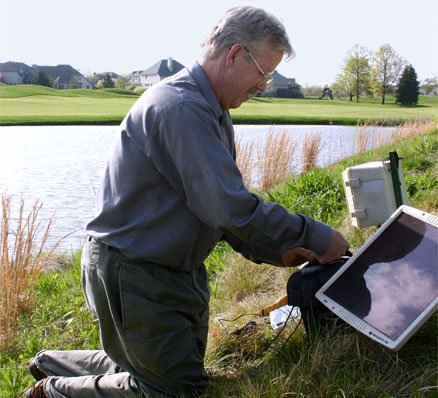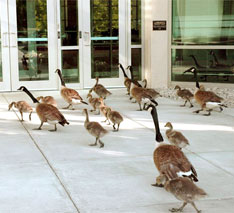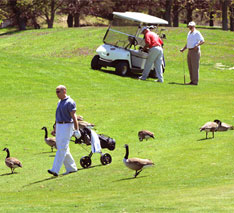 GooseBuster
$956.00 – $976.00

  Sonic Goose Repellent System

  Developed with Decades of Research

  Eliminates Goose Problems


  Money-Back Guarantee
Repels the most stubborn Canada Geese from outdoor areas. The GooseBuster® is a one-of-a-kind system was developed using decades of scientific research involving the behaviors & vocal communications of Canada geese, this system employs authentic goose alert & alarm calls recorded in the wild (these are the only such recordings in existence).
Audio makes areas uninhabitable for geese
Geese learn not to return through behavior modification
Customizable settings
Completely humane
Extremely effective in reducing & eliminating geese
Each unit covers up to 7 acres (4-speaker system)
GooseBuster has been proven effective in numerous university-conducted field studies.

Additional information
| | |
| --- | --- |
| Weight | N/A |
| Dimensions | N/A |
| GooseBuster Voltage Options | 110v, 220v, 240v UK style |
Details
GooseBuster is based on decades of research into the behavior & communication of Canada geese by noted biologist Philip Whitford, Capital University Professor. Since 1979, Dr. Whitford has been studying Canada goose behavior & vocal communications, then presenting & publishing his findings. He holds a PhD in biological sciences in the field of animal behavior, as well as BS & MS degrees in wildlife management.
Dr. Whitford has obtained the only documented recording, anywhere, of the alarm call of Canada geese. This, along with the alert call, makes the GooseBuster the foremost goose repelling mechanism in the world.
'Alert' calls indicate uneasiness about potential danger; 'alarm' calls signify immediate danger
Geese evacuate without waiting to identify the source
Covers up to 7 acres
Fully programmable – you control the settings; optional selection of coyote bark & gunshot sounds
Device automatically prevents acclimation; calls differ in frequency, duration, & intervals; sound combinations, sequences & speakers change randomly to give a perception of troubled geese moving through many locations
Weather resistant – NEMA type box is designed to withstand outdoor use
*Proven effective in university-conducted field studies:
Download the original research paper, Successful Use of Alarm and Alert Calls to Reduce Emerging Crop Damage by Resident Canada Geese, or an illustrated poster version presented at the Bird Strike North American Conference.
Applications
Effective coverage up to seven (7) acres (up to 21 acres from 2 units). Recommended for large, outdoor spaces experiencing goose infestations.
Effectively Repels:
Ideal For Use At:

Parks, ponds, & other waterfront property
Airports & Airfields
Golf Courses, Parks & Small Lakes
Cemeteries
Corporate Grounds, Large Yards & Lawns
Homes, Large Estates & Condo Property
Corporate, Hospital, & School Campuses
Boats, Harbors, Marinas, & Docks
Parking Lots & Large Open Spaces
Farms, Barns, Stables, & Sheds
Benefits
Cut recurring cleanup & repair costs
Protect landscaping, water quality, & property from corrosive bird droppings
Reduce health & liability risks associated with pest bird infestation
Prevent the spread of diseases, such as West Nile, Salmonella & E. Coli
Avoid government & safety inspection failures
Save parks, yards, corporate grounds, pools, ponds, & turf from bird damage
Increase/maintain property aesthetics
Decrease nuisance for residents, workers, & customers
Add & Combine
For maximum, sustained success in your bird control efforts, a synergistic approach is recommended. Synergy is the interaction of two or more forces producing a combined effect that is greater than the sum of their individual effects. We often recommend companion products – combining sonic repellent devices with visual scares or scent & taste aversions. This kind of multi-sensory attack is extremely effective in deterring pest birds from an area permanently.
Specs
Dimensions: Control Unit 12" x 10" x 7", Speakers 10" x 8" x 5"
Box dimensions: 25″ x 19″ x 7″ / Shipping weight: 20 lbs
Speakers: 8 ohms, 30 watts
Power Requirements: 1 amp 110v or 220vAC adaptor, or 12vDC
Cords: 110v, 220v and 240v cords are 6 ft
Sound Pressure: 0–110 dB at 1 meter (each speaker)
Frequency: 500–1500 Hz
Compliance: Supply power source is UL, CUL & CE listed
EPA Registration: EPA 62617-OR-001
Body: NEMA type box
Please note 240v adapter option – UK style pins only. Unit will work with locally sourced 12v/240v adapters. Please contact customer service for other options.